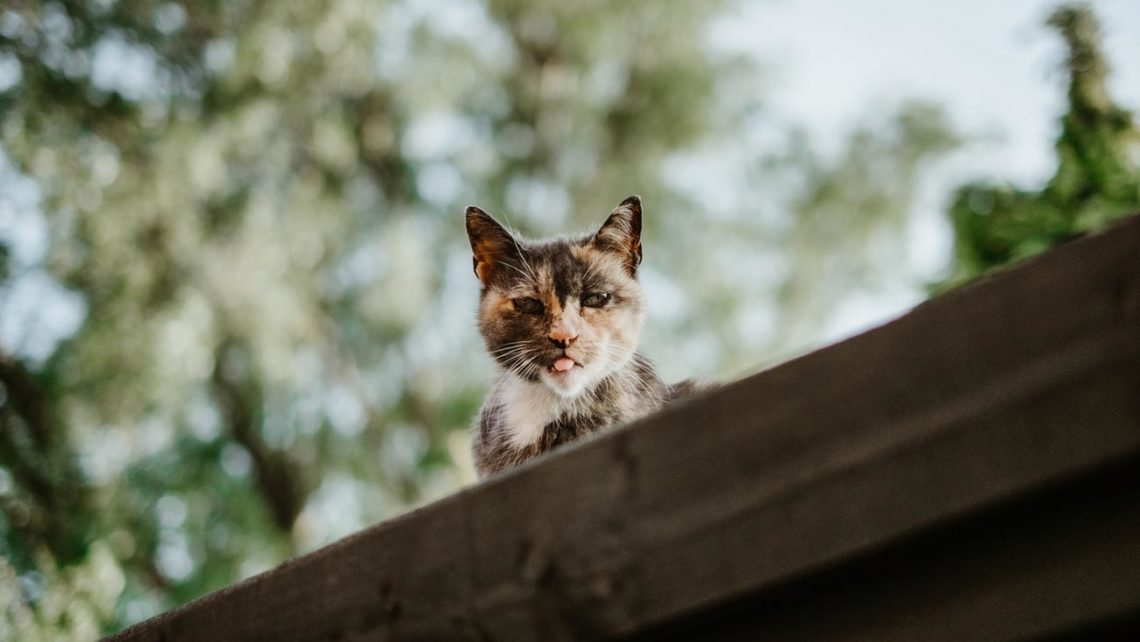 The weather in NC has been unseasonably warm this year leaving so many of us unsure of where to begin with our Fall preparations.  The leaves are falling off the trees, but it's still 95 degrees outside. The mosquitos are still out in full force and those animals that typically hibernate can't tell if it's their time to sleep.  
Just like the animals, we don't know what to do either.  
Whether you are a new homeowner or a novice, there are some telltale signs that you're neglecting Fall home maintenance.  Maintenance that needs to be done before the cold weather appears.   
Let's start at the street level.  What do you see first? 
Your driveway.
Do you see cracks and staining?  Fall is the perfect time to patch those cracks so that freezing temperatures don't uproot the concrete, creating more damage than is already there.  

Color?  Is your driveway the natural light gray/beige concrete color that concrete should be?  If it's dark gray or black, it's time to call Blue Wave for a complete power washing. Get that dirt and grime up before it leaves permanent stains.
Over grown grass and shrubs visible?
Overgrown grass and shrubs never add to your home's curb appeal.  Take the time to run your mower one last time before winter gets here.  Rake up those leaves and bag up all those clippings. Leaves left on your lawn are a sure way to smother the grass and allow mildew to kill your yard.  By taking the extra time now to maintain your lawn, you will reap the benefits when spring comes back around. Lush green grass and flowers will adorn the home exterior that you love.
Fireplace supplies ready?
Never keep your fire wood pile close to your home.  Critters love to hide in wood piles that you are essentially inviting into your home.  Keeping wood piles at least 20 ft. away from your house gives just the right amount of leeway to maintain that pile that can easily become unsightly.  Bye-bye rodents, hello Fall!

Now let's look around at those trees?
With Fall and Winter comes wind, rain, storms and snow.  Keep all tree limbs at least 6 feet off of your home. Don't take the chance at a limb falling onto your house.  Leaving long limbs also invites small creatures to climb aboard your house. Be proactive now before the cold weather gets here and no one wants to climb up a ladder to cut down branches or repair roof damage.
This time of year, Blue Wave gets lots of questions about Gutters.  
"Why should I clean out my gutters?  They're only going to get full again."
Well, the professionals at Blue Wave can tell you exactly what is inside those dirty germ-infested gutters.  Gutters that are attached to your lovely home. When gutters are full, they overflow allowing water to drip down on the soffits and fascia of your home, creating eroding landscaping and even leaks.  Not only that, did you realize that those dirty gutters house mosquitos and predators that lay eggs? Yuck. 
Got moss on the roof or siding?
Moss is that green fuzzy plant that stores rainwater and causes mold to grow on your roof.  If that moss is not cleaned off as soon as you see it, it will rot the roof and eventually seep under the shingles and in turn ultimately leak into your attic and onto indoor walls.  Scrape it off as soon as you see it or call the experts at

Blue Wave

 to come and soft wash that mess off your roof with our specially made equipment.  
Flaking Paint means there are holes.
When paint flakes it means that there is moisture somewhere.  Moisture that is getting into your home and rotting the structure.  You'll need to make those repairs before rainy wet weather gets here.  And if you're thinking of painting, make sure you make those repairs and then call the professionals at Blue Wave to get your home's exterior cleaned and prepared for a refresh.     
So, is your house ready for Fall? 
When you're ready to get exterior pressure washing for your property, don't hesitate to seek the help of Blue Wave. Whatever type of pressure washing maintenance you need, we're ready to help.
Homeowners across Raleigh, Durham, and Cary have raved at the incredible difference that Blue Wave has made to their property. Whatever the size or shape of the project, we stand ready to provide clients with the Blue Wave Guarantee – Dedication to deliver a quality work product, through responsive personnel and timely services. If you're ready to get started, contact the experts at Blue Wave Pressure Washing today.