As much as we love Durham, we're ambivalent about this "Keeping Durham Dirty" thing.
We get that it's about keeping Durham cool. But you know what's also cool? The beautiful streets and walkways of the American Tobacco Campus and Brightleaf square after they've been pressure washed. Or the glistening seats and sidewalks of the Durham Bulls' stadium after a fresh power washing.
Our point is that it doesn't matter if you're enjoying a Durham Bulls' game in the dog days of summer or enjoying a slice at Pizzeria Toro, we think Durham is beautiful no matter how it looks (but maybe better when it's been pressure washed).
Pressure washing Durham NC is an honor for Blue Wave.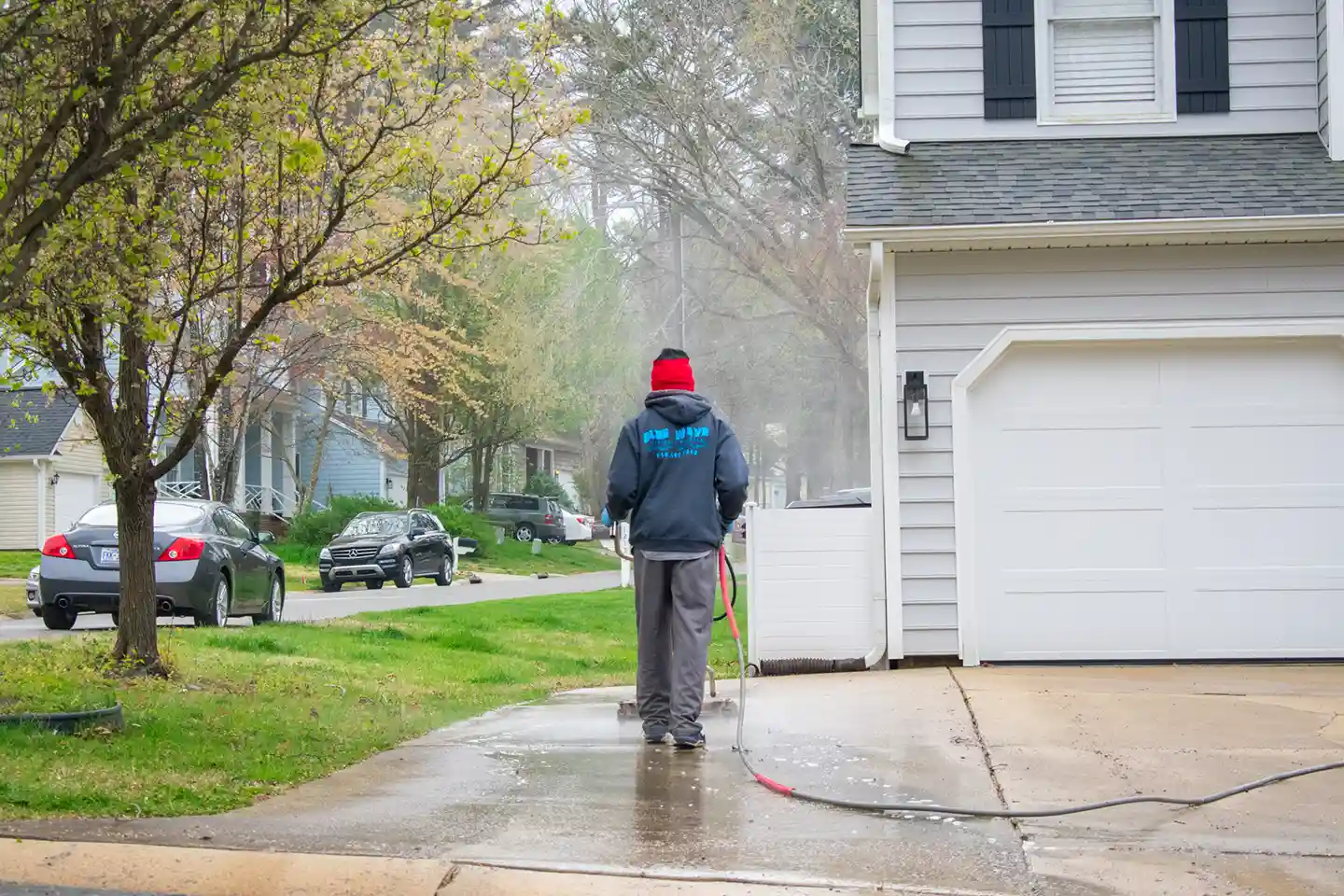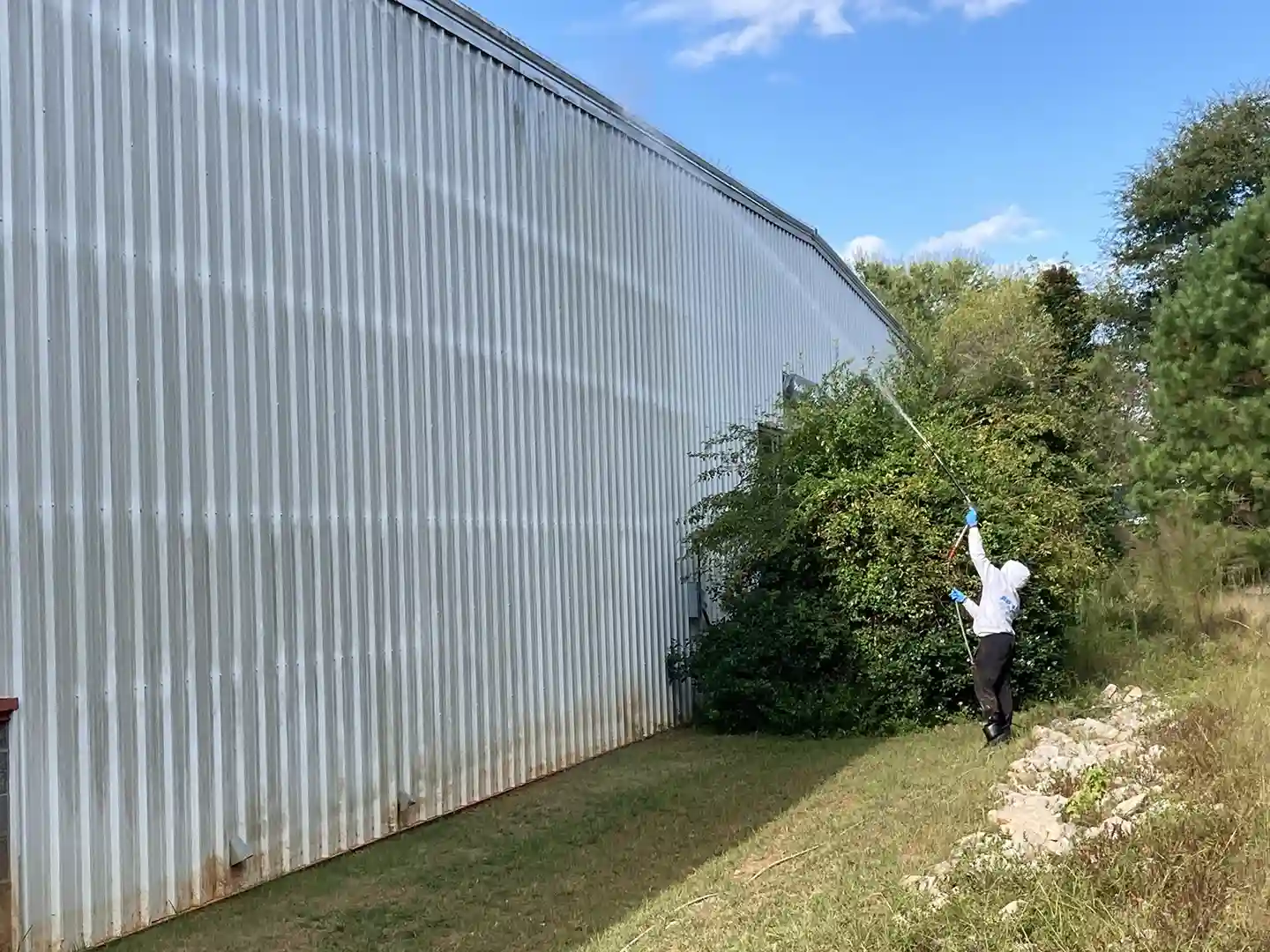 Pressure washing your home's exterior walls

Power washing your sidewalks and driveway (which also helps remove pollen)

Window Cleaning

Gutters and roof washing

Siding power wash

Porch and deck power washing

Fence rejuvenation

Pressure washing porch furniture

Any other surface that needs it
And because we're committed to curb appeal and customer satisfaction, we work with each client to ensure their expectations
From Trinity Park to Southpoint, we've pressure washed hundreds of Durham homes and removed decades of mildew, mold, pollen, dirt, and more.
Pressure Washing Services for Durham Homes
Being the traditional home of tobacco production has another side effect: increased pollen buildup. Every year we help homeowners throughout Durham maintain their homes with an annual cleaning.
Our state-of-the-art pressure washers are more effective than traditional garden hose cleaning, leaving your house cleaned and your property looking great.
Pressure Washing Services for Durham Businesses
Power washing services are essential for commercial buildings in North Carolina.
Getting pressure washing done at least once a year will renew your Durham business's exterior and prevent damage to brick, stucco, stone, and wood.
Our pressure washer will remove dirt, mildew, mold, pollen, rust stains, bird droppings (gross), sap stains, algae, and more.
We are the area's most equipped pressure washing company in the area, built to handle your business whether it's big or small.
Pressure wash the exterior of your building, including roofs and siding

Interior pressure washing (great for lobbies, stairwells, etc)

Pressure cleaning concrete and brick sidewalks and driveways around your business

Exterior window power washing

Facade power washing

Pressure washing exterior signs and pressure cleaning interior signs

Roof cleaning and exterior HVAC units
And more pressure wash pressure cleaning services for businesses in the Durham area!
See It For Yourself
Here are some examples of the power washing jobs we've completed: