Commercial Pressure Washing Services for Businesses: Power Washing and Cleaning Solutions in Raleigh NC
For over 20 years, Blue Wave Pressure Washing of Raleigh has been providing professional commercial power washing services to local businesses throughout the Triangle. We know that customers get a first impression of your business from the exterior. Your building and its surrounding can tell a story about the business before anyone sets foot in it. If the outside looks dingy and dirty, people are not going to think positively about what's going on inside.
With commercial pressure washing services from Blue Wave Pressure Washing in Raleigh, NC, you can make a positive first impression on all your customers.
Enhance Your Property with Top-Notch Commercial Pressure Washing and State-of-the-Art Equipment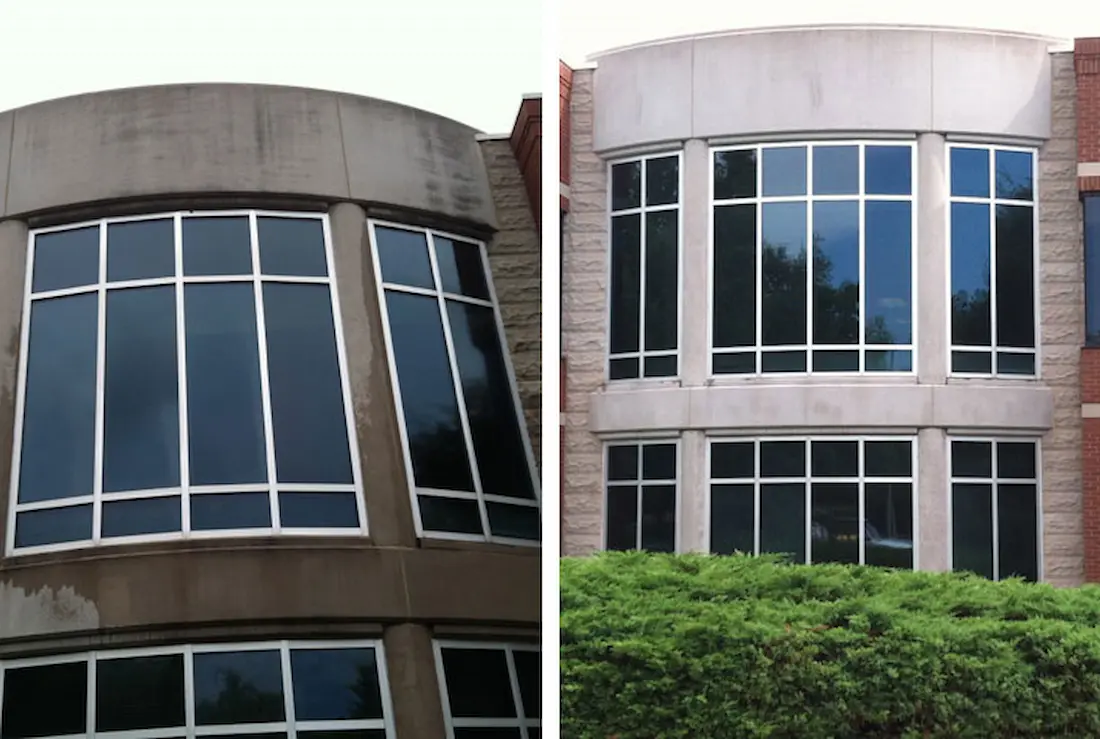 Many people opt for commercial pressure washing for their buildings because of its many benefits including:
Curb Appeal
Commercial power washing can clean your office's dirty exterior walls, sidewalks, and more. It can also enhance your building's curb appeal.
Creates a Healthy Environment
Dirt can lead to mold and mess that can make your employees sick. Power washing gets rid of all of this and more! By offering a clean office building, you are helping to maintain a healthy environment.
Saves Your Future Repairing Costs
Algae and moss on your building's exterior walls can cause damage that leads to costly repairs. With power washing, you can keep the exterior clean and save on future repair costs.
Features Of Professional Pressure Washing
When you hire a professional pressure washing you can expect:
Sufficient water
Best detergents in the industry
All work is guaranteed to your satisfaction
Superior Commercial Power Washing Service for Business Properties
When you hire Blue Wave Pressure Washing for commercial power washing, we take care of every inch of your building's exterior and leave it looking amazing. We'll ensure that your business has clean windows, facades, awnings, parking lots, and spaces.
We have experience cleaning many types of surfaces such as:
Concrete
Brick
Stucco
Aluminum
Block
Vinyl
You can count on us to clean all surfaces of your building and to provide an exceptional job every time.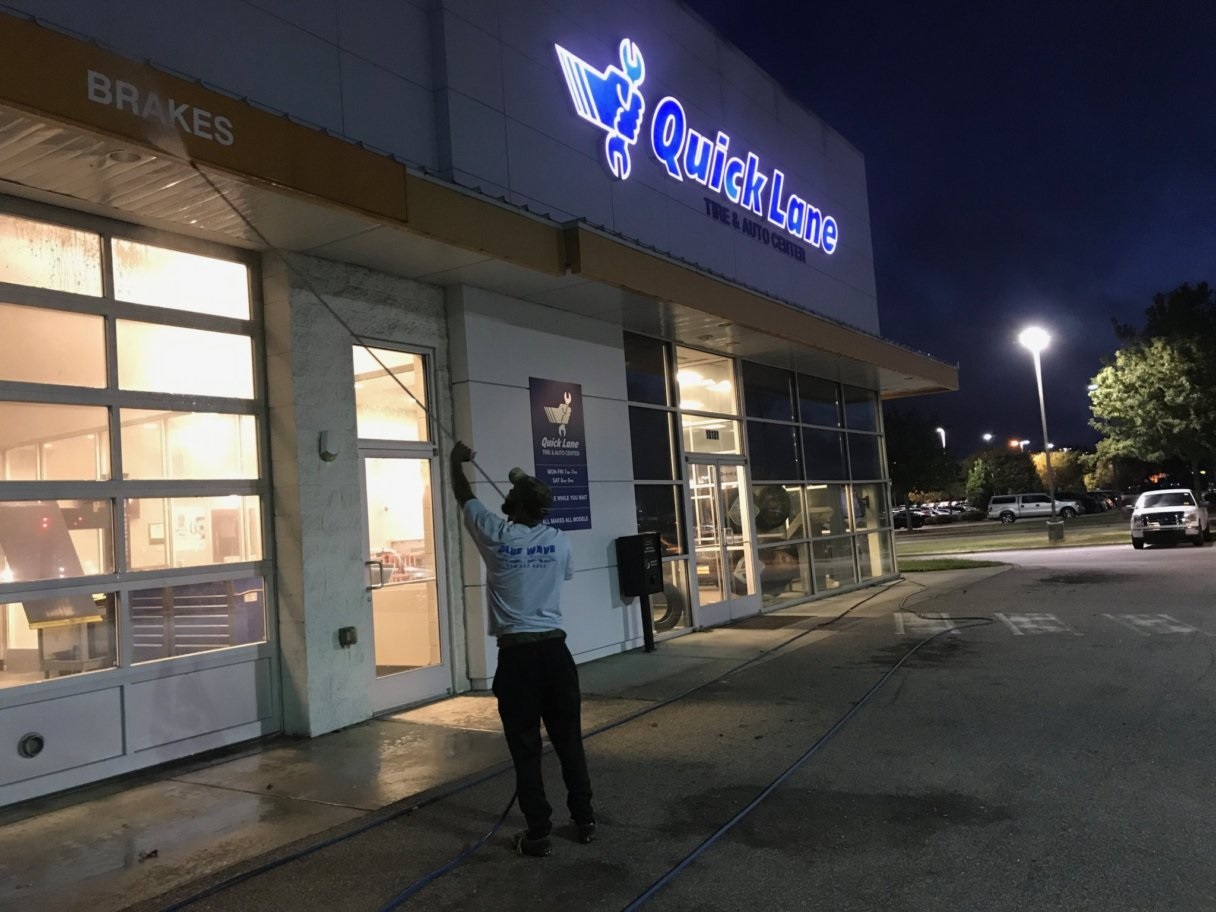 HOA, Condominium & Apartment Complex Commercial Pressure Washing Services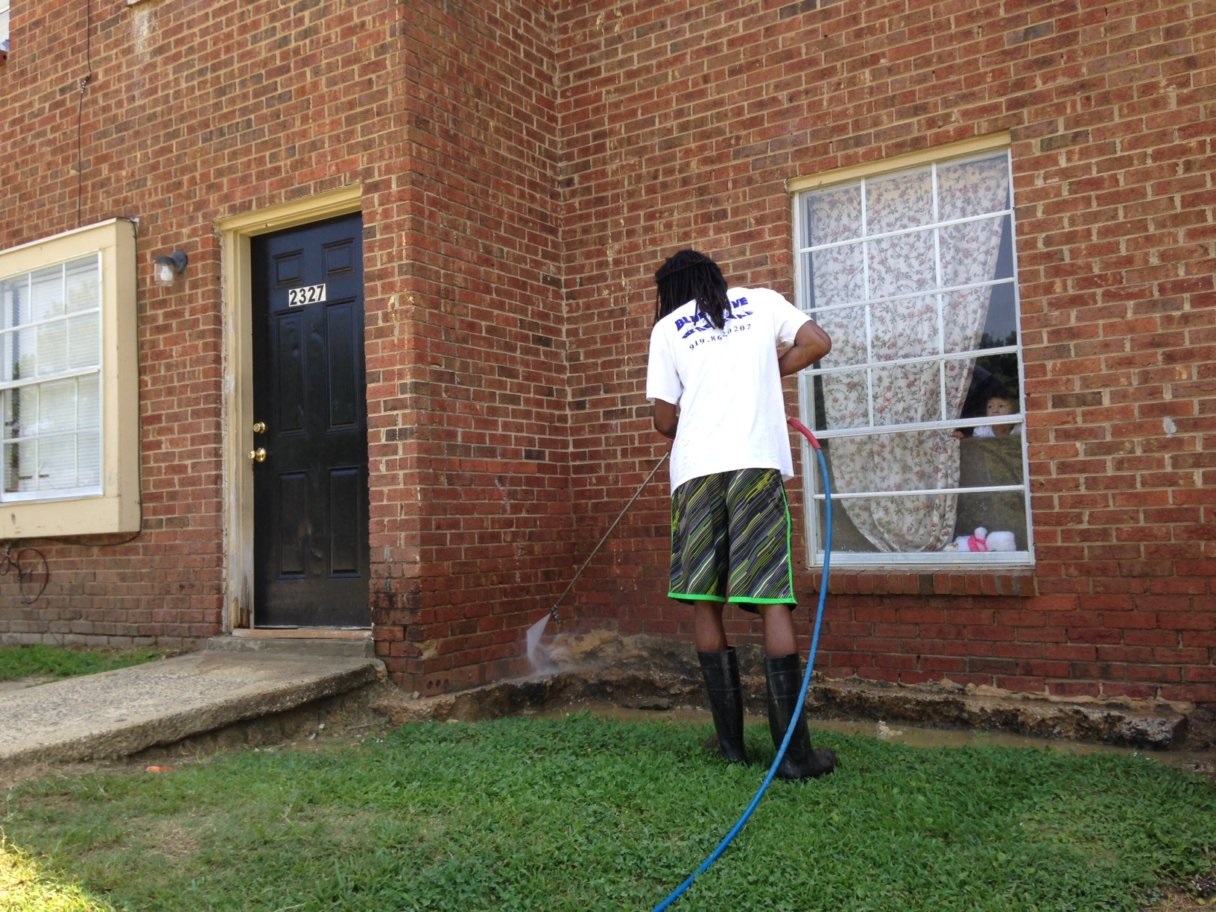 If you own an apartment complex, condominium, or HOA, you know that mold, mildew, and other substances can stick to siding and roofs. This can result in staining.
Oil and grease can also be left behind on driveways and parking spaces, making it a real challenge to clean on your own. But, with commercial power washing from Blue Wave Pressure Washing, you can expect outstanding service that will leave these surfaces looking like new.
Our power washing services will remove unwanted dirt and grime without any damage. No matter the job, you can count on our team to provide commercial pressure cleaning you can trust.
Service Station & Gas Station Commercial Power Washing & Cleaning Services
Grease stains, oil, and fluid stains can make it a challenge to keep commercial service stations and gas stations clean. This can impact the overall appearance and impression of your business.
With pressure washing from Blue Wave Pressure Washing, we can restore the exterior of your gas and service station by removing grease and grime.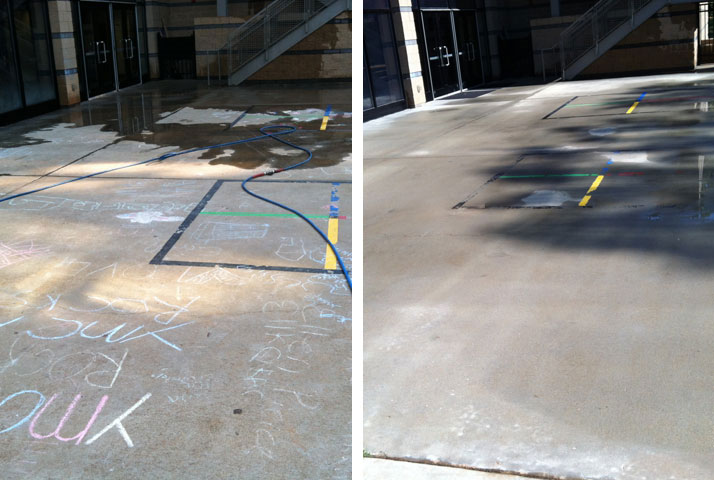 Parking Facility Washing Service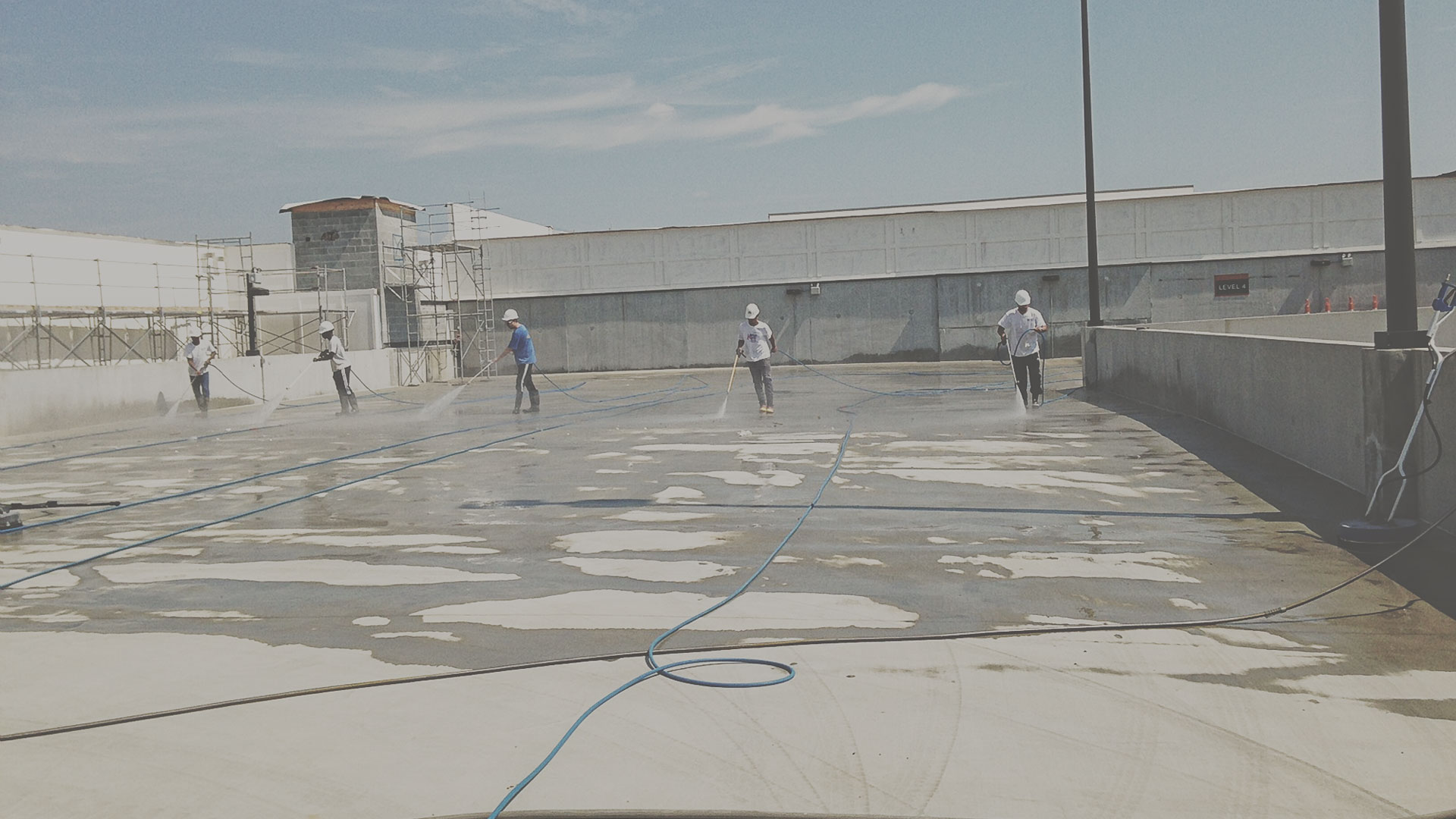 Blue Wave's industrial pressure washing solutions restore your parking facility by cleaning parking lots, tanks, lighting fixtures, gates, and other surfaces. When we're done, you'll notice hardware is back to its original shine and luster. We offer efficient service that will wash away unwanted dirt and leave your surfaces looking like new.
Office Buildings and Retail Spaces
Nothing has a bigger impact for local retail or that potential business meeting with a client than how inviting your property looks like. Let Blue Wave power wash your building, windows, hardscapes, and parking lots to keep customers rolling in the door and your retail tenants happy.
Schools, Daycares, and Higher Education
Blue Wave Clean is a family-owned business and has experienced with kid-centric businesses. We know the importance of a clean educational property to the health and well-being of young learners and students as a whole. Give parents confidence in your institution by allowing Raleigh's best commercial pressure washing service, Blue Wave, to brighten up your space.
Multifamily Units and Apartments
The attractiveness of a property can directly impact what you can ultimately charge for rent. Whether it's a first time refresh or annual maintenance, Blue Wave can power wash any property back to its former glory.
Hospitals
Retail
Shopping Malls
Hotels and Motels
Restaurants
Sports Facilities
Warehouses
Factories
Silos
Gas Stations
Dumpsters
Sport Courts
At Blue Wave Pressure Washing, we deliver:
Quality Work and Service
Our goal with any commercial client is to ensure that you are satisfied with the quality of our work for your business. We put your needs at the center of everything we do.
Safety First
Not only is Blue Wave licensed and insured, but our staff is trained to ensure that the impact of the work we do leaves your property looking better than we found it. From dedicated soft washing for certain facade and roof types to a careful inspection of windows and other surfaces, we make sure that we keep you and your customers safe.
Competitive Pricing and Fast Service
We offer competitive pricing for all of our jobs, both big and small. Plus, our agile approach to property management with multiple teams ensures that you're never kept on the back burner for service.
Contact Raleigh's Most Trusted Professional Pressure Washing Company
When you want to work with Raleigh's most trusted professional pressure washing company in the Triangle, count on Blue Wave Pressure Washing. Business owners of multi-million-dollar properties in Raleigh, Wake Forest, Durham, Cary, and Apex come to Blue Wave when they want pressure washing done right and great work every time. Call us today at (919) 862-0202 or reach out to us online to request a quote.