Holly Springs Pressure Washing
Looking for Holly Springs pressure washing services? Look no further than Blue Wave Pressure Washing! We offer a wide range of pressure washing services designed to keep your property looking its best.
Whether you need help cleaning your siding, deck, driveway, or patio, we have the knowledge and experience to get the job done right. We use state-of-the-art pressure washing equipment and techniques to ensure that your property is cleaned thoroughly and safely.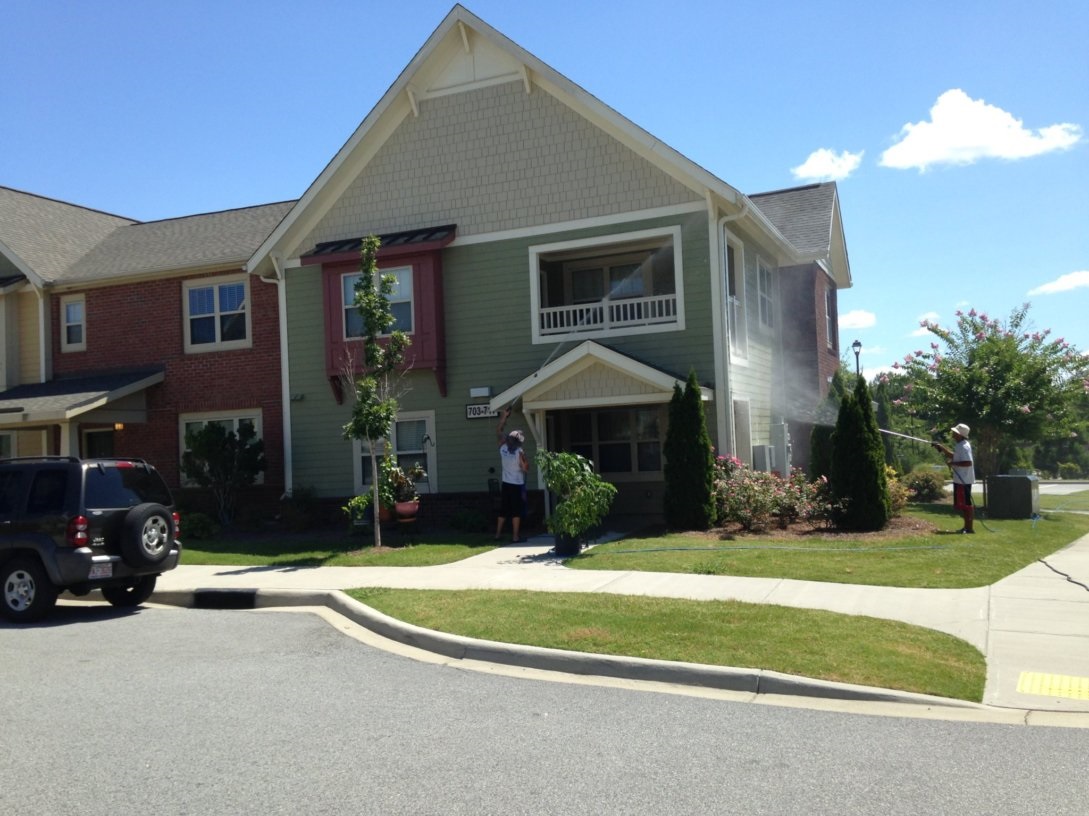 Low Pressure to Keep Your Property Safe
One of the things that set us apart from other pressure washing companies is our commitment to safety. We have the ability to use low pressure power washing on projects that require a special touch. We also ensure our staff are highly trained and skilled to provide you the best service possible.
We understand that your home or business is an investment, and we make sure not to damage it during the cleaning process. In addition to being safe, low-pressure power washing is also more effective at removing dirt, grime and mildew than high-pressure washing.
Residential Pressure Washing
Blue Wave understands that a dirty house can affect the enjoyment of your home. We are committed to helping homeowners maintain the beautiful exterior of their homes.
If you are looking for residential pressure washing services, Blue Wave is here to help! Our experienced team can handle any job, big or small.
From pressure washing concrete driveways and decks, our cleaning team is sure to leave your surfaces shining like new. Specializing in residential properties, we know how to get the job done efficiently and effectively. In Holly Springs and surrounding areas, we are the go-to choice for all of your pressure cleaning needs.
Commercial Pressure Washing Services
Are you a business owner in the Holly Springs area looking for some help in cleaning the exterior of your building? Our team of experienced pressure washers can handle any job. We use high-quality equipment to ensure the best results for your property. From cleaning sidewalks and building to removing graffiti, we can tackle it all. Don't let grime and dirt being you down the appearance of your business – let Blue Wave take care of it for you.
Contact Blue Wave Today!
During our 21 years in business, we have seen it all, and we've been able to clean it! We remain undaunted. Decks, patios, driveways, walkways, and children's play equipment are part and parcel of pressure washing your home.
Not only does Blue Wave provide excellent customer service, we provide exceptional work! Whether it's residential or commercial property, you can trust us to be professional, safe, thorough, and leave your property sparkling. Contact us today for a free quote.