We're proud to live and work in the community we serve.
Blue Wave frequently partners with local governments and municipal services in Raleigh,NC to keep parks, buildings, and other facilities clean. Our pressure washing services comply with EPA wastewater discharge regulations and are environmentally friendly.
Government and Municipal Pressure Washing in Raleigh
Government and municipal buildings are places where important public business is carried out. They provide a service to the people who live in the community and, as such, should represent them with pride. Buildings that are worn and dirty don't reflect well on their communities. It can be a challenge to keep these properties clean. But, Blue Wave Pressure Washing can do it.
A Clean Public Building is Important
What people see when they first look at your building gives them an impression of the total operation, either good or bad, correctly or incorrectly. Dirt and grime accumulate on any building over time, resulting in a dingy facility that can look grungy and run-down, like it's been neglected.
Make a Good Impression
Keeping your municipal and government buildings looking sharp and clean reflects on the community as a whole. A properly maintained public building is inviting and shows that what goes on inside is organized and well-run as well.  These buildings are where local government functions and where local problems are solved. Blue Wave Pressure Washing can refresh the appearance of these important structures and maintain their well-being each year.
Protect Public Health & Safety
A dirty building showing mold and mildew can be a health hazard by affecting the health of visitors or passersby. Walkways can become slippery when wet if coated with mildew and grime, increasing the risk of accidents or falls. Don't leave yourself open to lawsuits. People working inside dirty, moldy buildings can be affected by allergens on the outside. Keep the property clean with pressure washing regularly.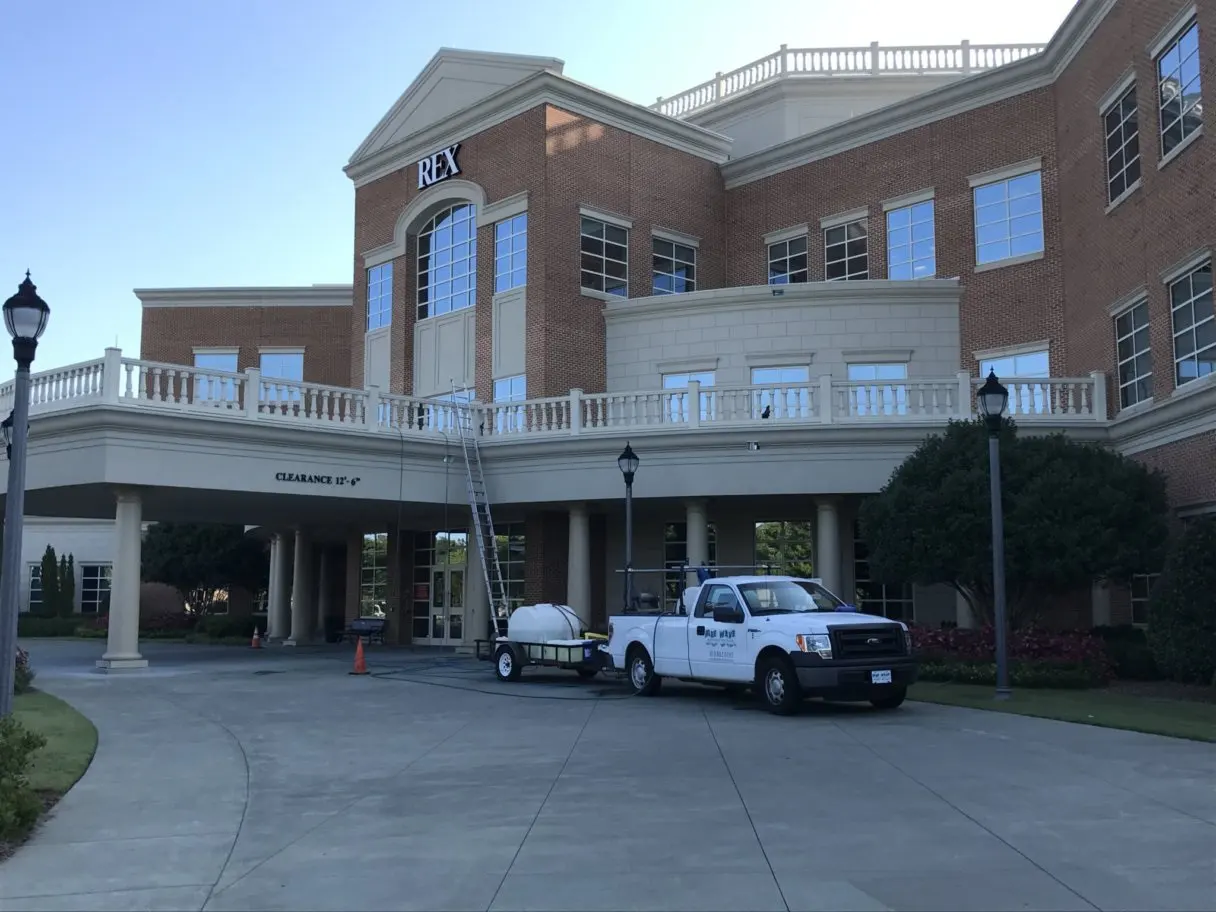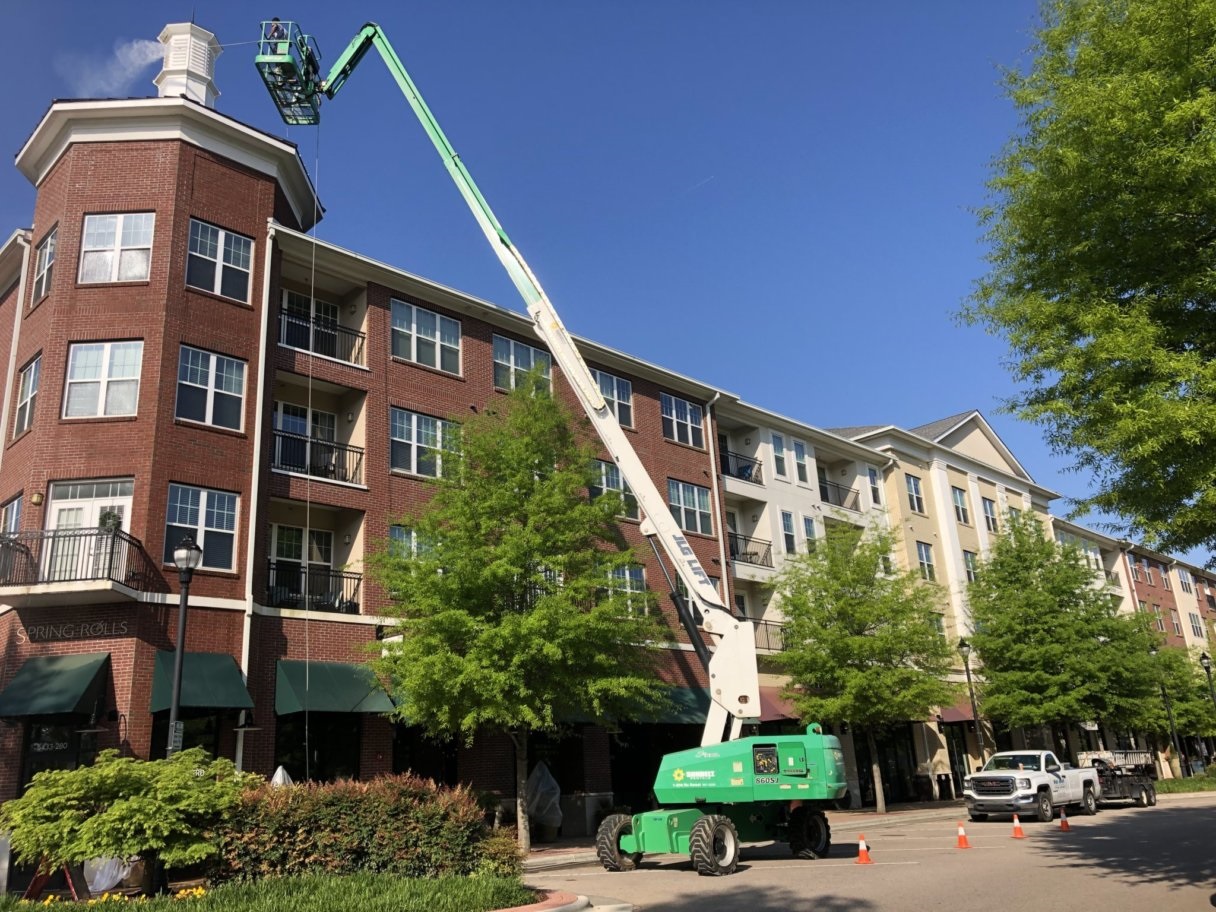 Parking Lots and Decks
Rest Areas
Parks
Roads
Sidewalks
Public Transportation
Office Buildings
Greenways
Schools
Colleges and Universities
Community Centers
Pavilions