Power Through Dirt, Grime, And Stains With Our Powerful Pressure Washing Services!
Blue Wave Pressure Washing is a full-service residential and commercial pressure washing company. We provide a variety of services, including roof cleaning, concrete cleaning, and commercial building cleaning. Our experienced team has the knowledge and equipment to handle any pressure washing project, big or small. We take pride in our work, and we are committed to providing our customers with the best possible service. Contact us today to schedule a free consultation.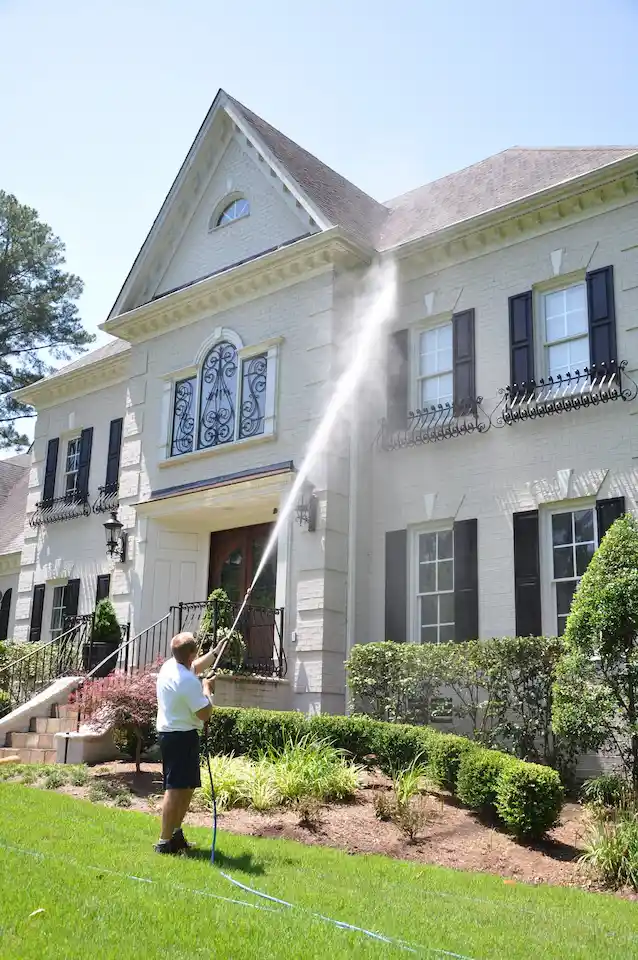 Pressure washing that is safe for your home
Pressure washing is an important part of maintaining the appearance and value of your home. Over time, dirt, grime, and other debris can build up on your siding, walkways, and driveway. Not only does this make your home look less than its best, but it can also lead to long-term damage if left unchecked. Pressure washing uses high-pressure water to remove stubborn dirt and grime, restoring your home's original beauty. In addition, pressure washing can help to prevent damage by removing mold, mildew, and other harmful materials from your surfaces. If you're looking for a professional pressure washing service in Triangle Area, look no further than our experienced team at Blue Wave Clean. We have the knowledge and equipment to clean your home quickly and safely, without damaging your surfaces.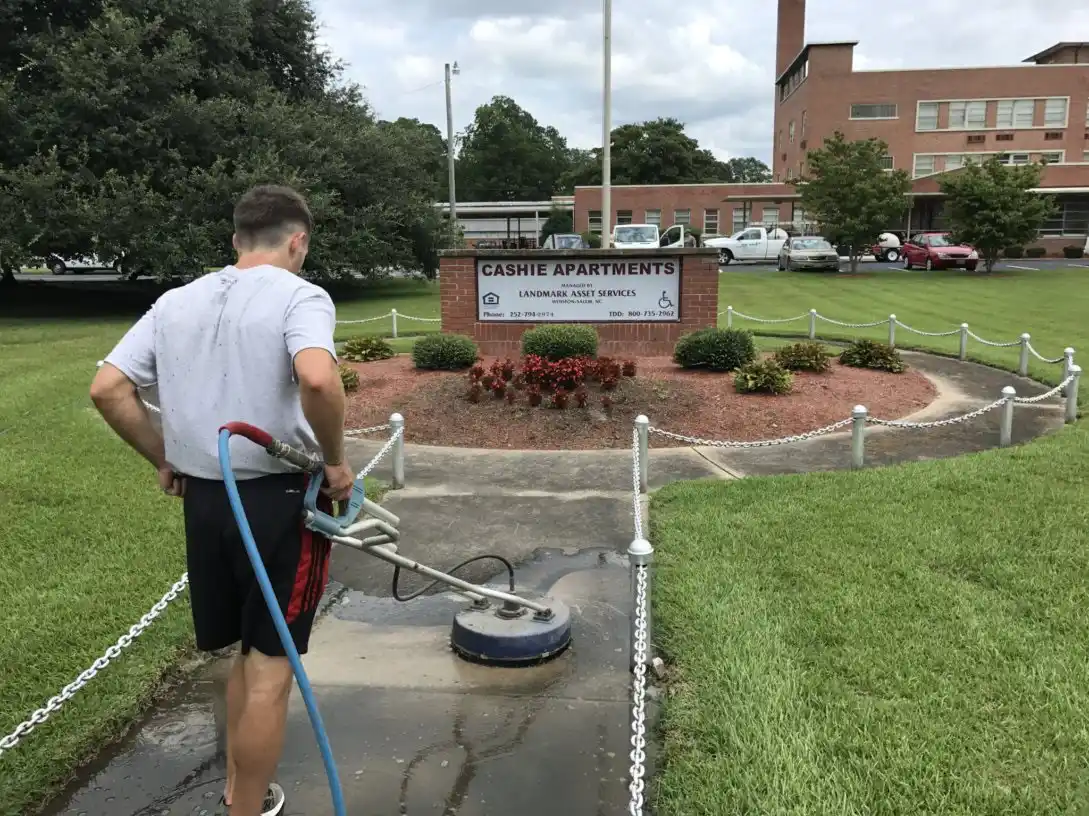 Blue Wave pressure cleans a variety of commercial properties, from Shopping Centers to Condos.
Blue Wave Pressure Washing is a full-service commercial pressure washing company. We provide power washing services for a variety of commercial properties, including parking lots, parking garages, shopping centers, and condos. Our experienced team of pressure washers use the latest equipment and techniques to clean your property quickly and thoroughly. We also offer a 100% satisfaction guarantee on all of our services. So if you're not happy with the results, we'll make it right. Contact us today to schedule a free consultation. We look forward to exceeding your expectations!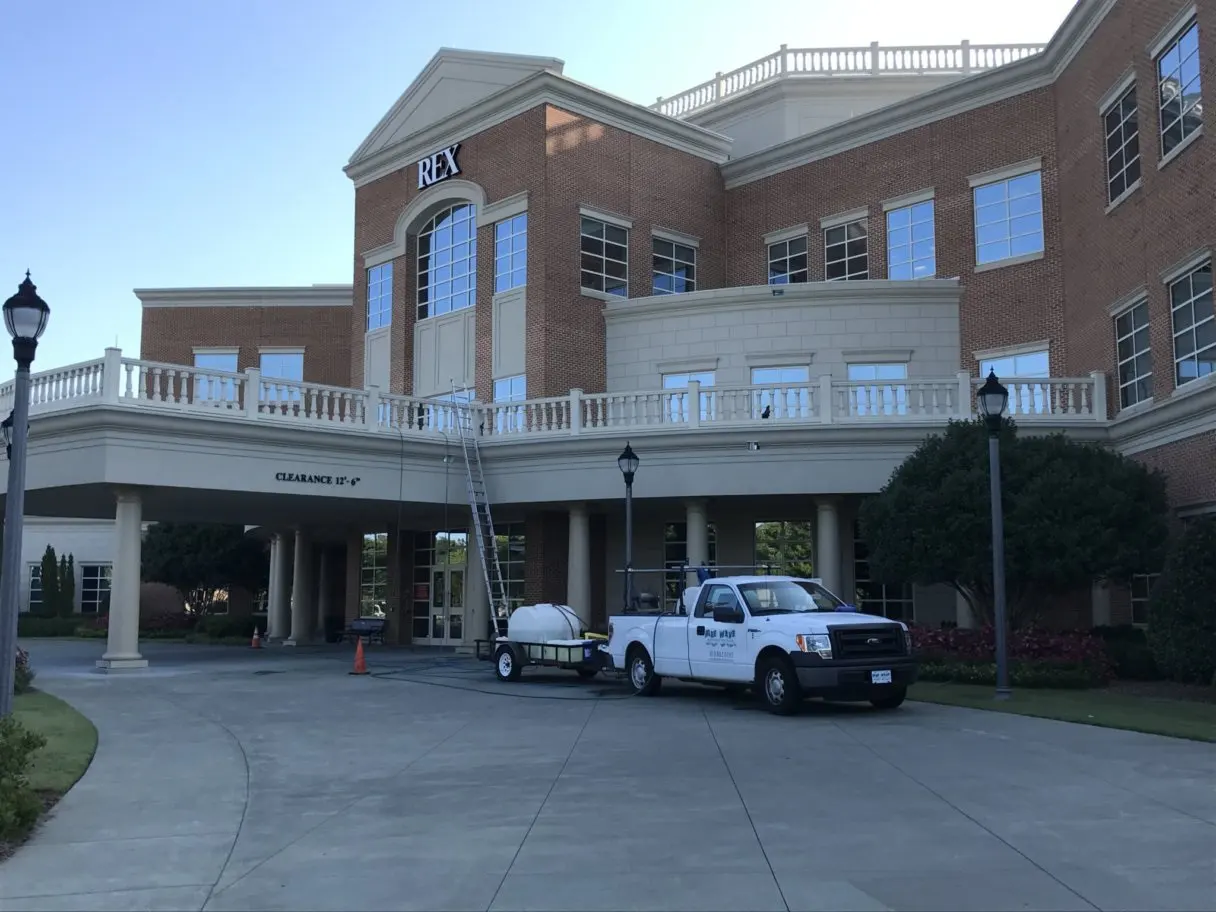 Blue Wave Pressure Washing Provides Top Of The Line Services To Government Buildings In Raleigh, Durham, Fayetteville, and more!
Blue Wave Pressure Washing is a locally owned and operated pressure washing company that has been providing pressure washing services to government buildings in Raleigh, Durham, Fayetteville, and other areas of North Carolina for over 10 years. We are proud to offer our government customers a wide range of services, including window cleaning, power washing, graffiti removal, and much more. Our team of experienced professionals is dedicated to providing the highest quality service possible, and we are always here to answer any questions or concerns you may have. We understand the importance of keeping your government buildings clean and presentable, and we are committed to providing the best possible service at all times.
Affiliations + Accreditations
Incredible
Service
We're no fly-by-night operation. We've been in this business for over 20 years, providing excellent service to our customers that results in over 99% of them recommending us to friends and family. Check out our reviews to see for yourself!
Competitive
Pricing
Our pressure washing services are designed to be affordable. We pride ourselves on keeping costs low to keep you coming back to us for your pressure washing needs. Clean doesn't have to be expensive.
Quality
Work
A bad pressure washing experience can leave your property damaged and not clean. All Blue Wave staff are employees of the company. We don't subcontract and/or use contractors. Our highly trained staff will make your property look like new!
Definitely not the last time
"Blue Wave power washed my house for the first time and it definitely will not be the last time. What a difference it made! They also cleaned my front stoop and the fence close to my back door. Next time I will include my driveway and my patio."
Couldn't be Happier
"We could not be happier with the work Blue Wave performed at our buildings."
Found Blue Wave on the Web
"I recently moved into the Raleigh area and need a good pressure washing on the house I am renting. I found Blue Wave on the web and thought I'd give them a try. It was definitely a great decision. They came a couple weeks after I made the initial call and did a fabulous job. I would definitely recommend them to anyone. Thanks so much guys!!!"
Very Professional
"Very professional. All work completed as requested. Follow-up walk showed no issues. Thank you again."
New House. New Porch.
"I am just blown away!! My house looks new and my porch looks like it got a fresh coat of paint. The appointment was scheduled between 8:30 am and 9:00 am and the employees showed up at 8:45 am. Very responsible and punctual, which is hard to come by with contractors these days. They were also very courteous and professional. I will recommend Blue Wave to my friends and family. If your home needs a fresh look, call them. You will not be disappointed."
Still not convinced? Check out what one of our customers recently wrote online:
"Blue Wave Pressure Washing, Inc. pressure washed my home, detached garage, storage shed, and all gutters and downspouts on May 6, 2016. I am more than satisfied with the results, which exceeded even my standards. Evian was punctual, professional, dedicated to doing his best, and all for a price that would fit any budget. I highly recommend "Blue Wave Pressure Washing" to everyone that would like a professional job that is done right for their home and other buildings, as well as their sidewalks and driveways. Everything looks fantastic and brand new. I will be a customer of "Blue Wave" for years to come; they made a believer out of me."