Wendell Pressure Washing
Blue Wave loves providing Wendell pressure washing services! Blue Wave Clean is a family-owned and operated business that has been providing pressure washing services for Wendell since 2009. We offer both residential and commercial pressure washing services, and we only use the highest quality equipment and detergents available.
No matter what type of surface you need power washed, Blue Wave can get the job done quickly and efficiently. We have experience pressure washing a wide variety of surfaces.
Our team of experienced professionals will work diligently to ensure that your property is pressure washed in a safe and effective manner. Not only will we leave your property looking new, we will ensure its safety and durability. We take pride in our work, and are committed to exceeding your expectations every time.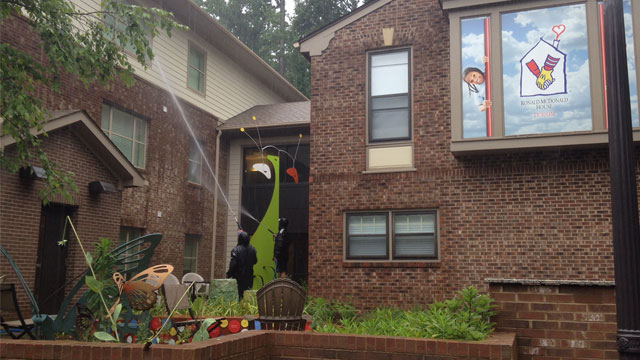 Pressure Washing Services for Wendell Homes
The lush vegetation around Wake County has one small setback. Pollen and mildew. Every year we help homeowners throughout Wendell maintain their homes with an annual cleaning.
It is an amazing sight to see a home pressure washed and the transformation it has. The power of the spray can blast years of dirt and build up off a surface. Not to mention, it is a great way to prepare your home for painting!
Blue Wave Clean offers pressure washing services that are catered specifically to homeowners in Wendell.
State-of-the-Art Pressure Washing Equipment
Our state-of-the-art pressure washers are more effective than traditional garden hose cleaning, leaving your house cleaned and your property looking great.
Our professional power washing services is perfect for Wendell homeowners who want to keep their homes clean and maintained all year round. Whether you need your home's siding cleaned, your deck pressure washed, or your driveway power-washed, we can help!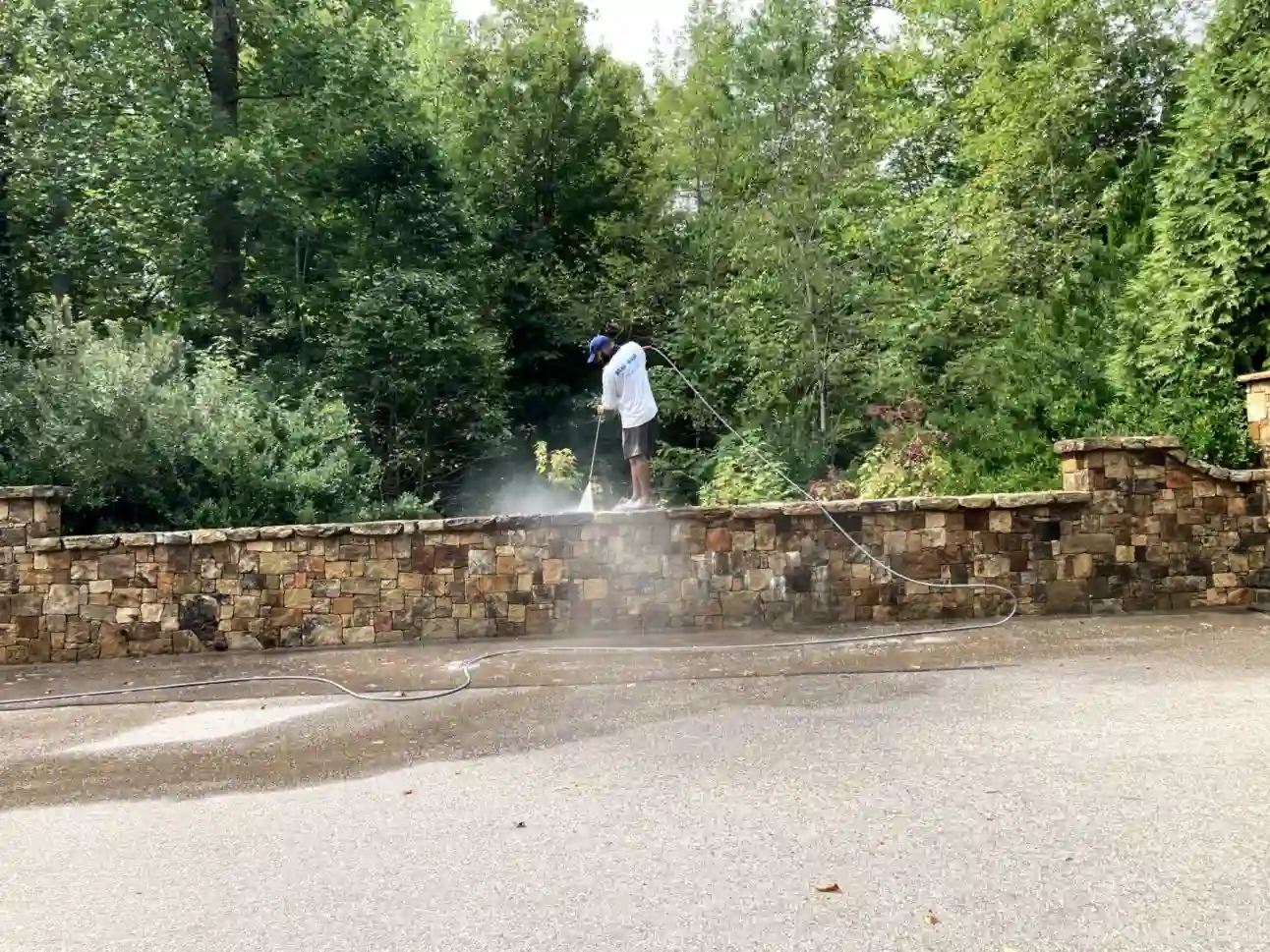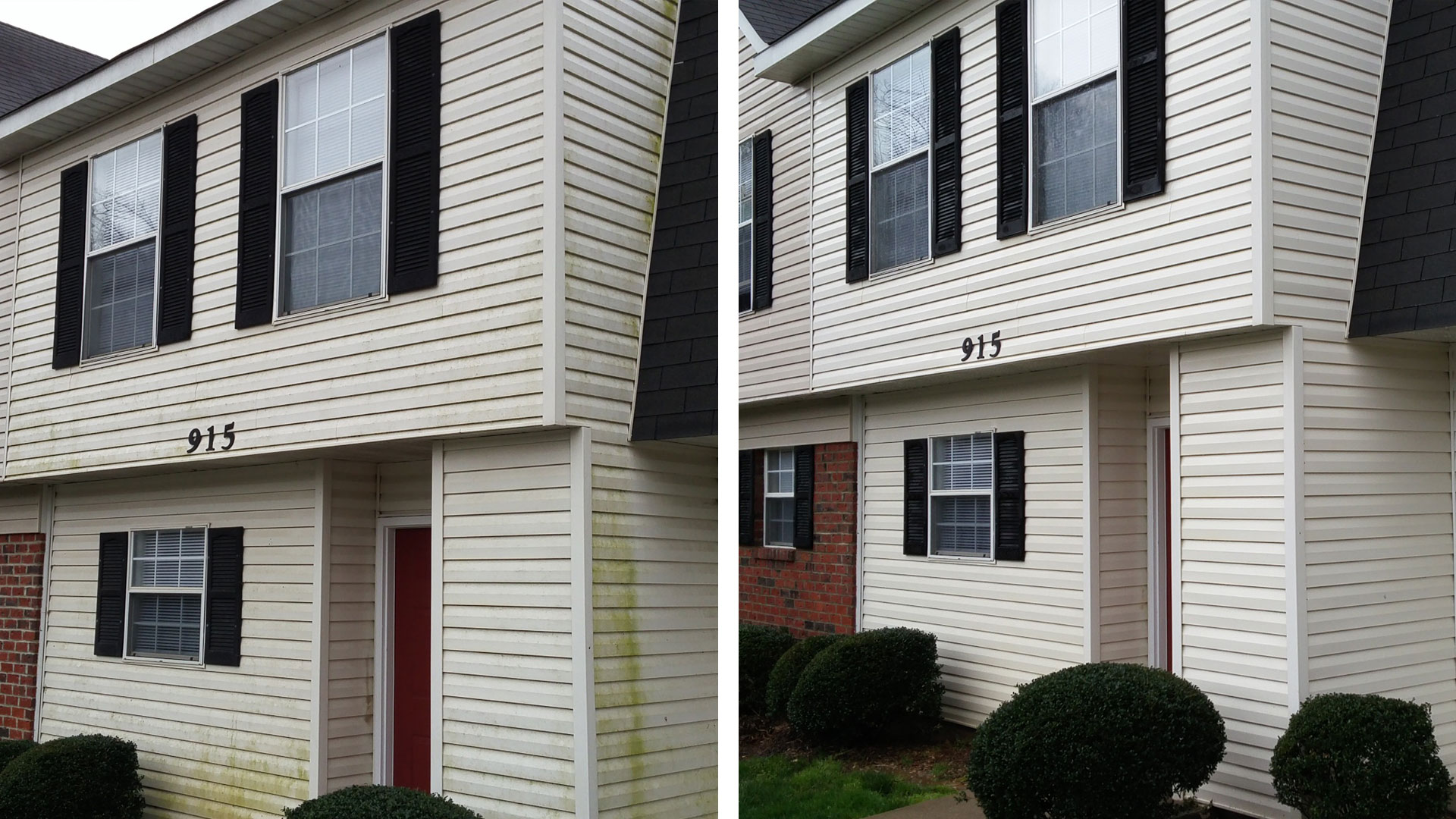 Our Professional Pressure Washing Services for Wendell Homes Include:
Pressure washing your home's exterior walls
Power washing your sidewalks and driveways (which also helps remove pollen)
Window cleaning
Roof washing
Siding power wash
Porch and deck power washing
Fence rejuvenation
Pressure washing porch furniture
Any other surface that needs it
Because we're committed  to curb appeal and customer satisfaction, we work with each client to ensure their expectations are not only met but exceeded.
Wendell Pressure Washing Services for Businesses
Power washing services are essential for commercial building in Wendell.
Getting pressure washing done at least once a year will renew your Wendell business's exterior and prevent damage to brick, stucco, stone and wood.
Our pressure washer will remove dirt, mildew, mold, pollen, rust, stains, bird droppings (gross), sap, stains, algae, and more.
We are the area's most equipped pressure washing company built to handle your business's power washing needs, big or small.
Our Commercial Pressure Washing Services for Wendell Businesses Include:
Pressure wash the exterior of our building, including roofs and sidings
Interior pressure washing (great for lobbies, stairwells, etc.)
Pressure cleaning concrete and brick sidewalks and driveways around your business
Exterior window cleaning
Facade power washing
Pressure washing exterior signs and pressure cleaning interior signs
Roof cleaning and exterior HVAC units
Parking garage cleaning
Warehouse interior power washing
About Our Pressure Washing Team
Blue Wave was founded in 2000 with the aim of providing an excellent exterior clean at a reasonable price. Blue Wave is locally owned and has developed a reputation for being a customer-centric business dedicated to outstanding service.
We strive to lead the pressure washing industry by providing superior service and free estimates, all in an environmentally friendly and professional manner.
Our highly-trained pressure washing team is experienced and certified. We use biodegradable detergents that are EPA-approved and safe for people, pets, and plants.
We also use high-pressure equipment and techniques that are approved by the power washing industry.
North Carolina's Most Experienced Staff
Blue Wave's professional staff has experience working on projects of all sizes, ranging from single-family homes the measure 900 square feet to industrial and commercial properties that measure 1 million square feet.
Blue Wave treats each home as if it were our own, regardless of size.
Our pressure washing team is among the most experienced  in North Carolina. We use this experience to provide a superior clean that meet – and often exceeds – our customer's expectations.
Committed to NC's Future
We are committed to cleaning all the dirt, but we are also committed to keeping North Carolina clean.
Our pressure washing services comply with EPA wastewater discharge regulations and are environmentally friendly. We are also "Green Clean Certified," which means our team and equipment wash in a way that is environmentally safe and sustainable.
We realize that you have a choice when it comes to service products; therefore, your satisfaction is guaranteed!
Save Time and Money
To request a free estimate on power washing or any other pressure washing service for your home or business in Wendell, call (919) 862-0202 today. We look forward to helping you make your home or business look its best!