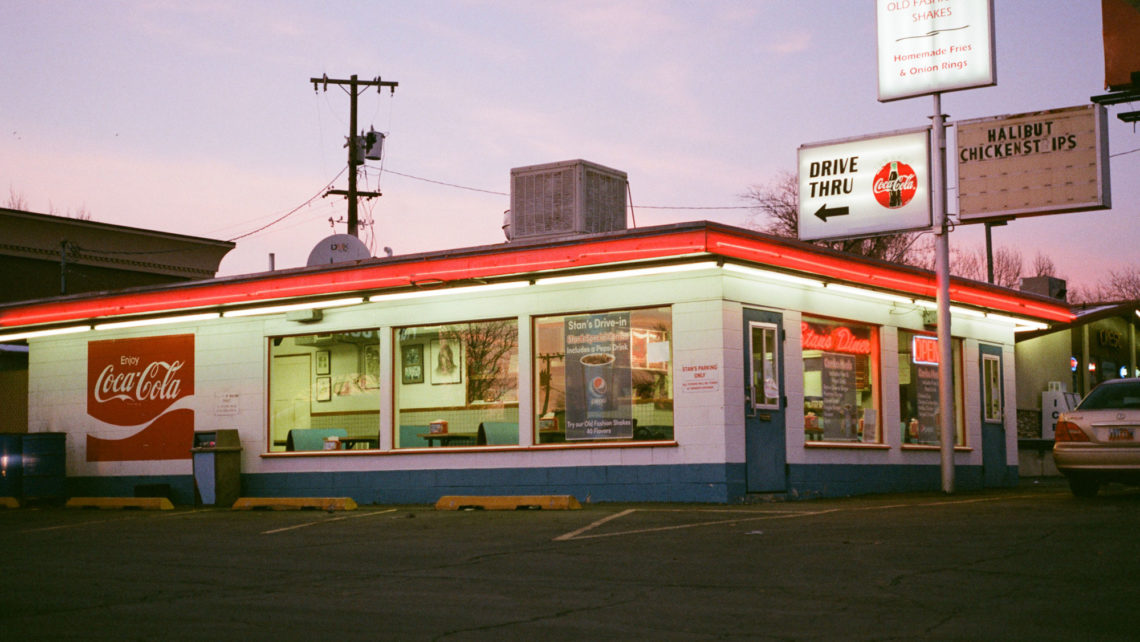 Are you investing in your customer's experience? Your customers and clients judge your business by how clean it is. Stained parking lots and moldy exteriors keep customers from walking in your door.
Fortunately for the Triangle, Blue Wave Pressure Washing has experience in providing professional power washing services for a variety of businesses. Whatever your business, it's always a great idea to schedule some pressure washing so you can make sure you're giving the right impression. With that in mind, here is a quick guide to how some businesses can benefit from pressure washing.
Refresh Your Drive Through
Even though they may never get out of their car, no one wants to see a dirty drive-through. Just seeing faded and dirty displays, stains on and around the building, and even rust on the hardware can drive your customers away. With industrial pressure washing, your drive-through can be as clean and pristine as the day it was built. Free of stains, rust, and grime, it can go back to being a place where customers want to keep on driving into.
Provide a Clean Gas Station
According to the U.S. Census Bureau's study, Sex of Workers by Means of Transportation to Work American Community Survey, 81.3% of North Carolinians drove alone to work in 2016. That means that throughout the state, there's a lot of driving, and ultimately a lot of gas stations to choose from. That's why it's a great idea to make sure yours is as clean and welcoming as possible, so they don't just drive on to the next one. That's where pressure washing comes in, by getting rid of grease stains, rust, and grime all over the equipment, more people are willing to drive in for a rest stop.

Restore Your Playground
According to the American Academy of Pediatrics,
"Play is essential to development because it contributes to the cognitive, physical, social, and emotional well-being of children and youth".
Nothing should stand in the way of play, especially dirty, rusty playground equipment. It's so important that playgrounds can provide a safe, clean learning environment for children so they can truly prosper. That's why getting regular pressure washing can help. By getting rid of rust, stains, and dirty equipment that dampens the experience, you can promote healthy children for years to come. That's definitely something to invest in.
Create a Pristine Car Dealership
When people walk into a car dealership, the last thing you want to see is dirty, stained parking lots. No matter how clean and beautiful the cars are on that lot, if the parking lot and buildings look dirty, that's all the customer is going to see. That's why it's important for car dealerships to get regular pressure washing for their parking lots so they stay fresh and clean. In addition, standing water and debris can break down asphalt and cause costly repairs later on. With regular pressure washing, it will be cleaner, safer, and become the perfect environment to make a sale.

Ready to Add Pressure Washing to Your Summer Plans?
If you're ready to get industrial pressure washing for your business, don't hesitate to seek the help of Blue Wave. Whatever type of pressure washing maintenance your business needs, industrial pressure washing is a great way to make your storefront shine.
Homeowners across Raleigh, Durham, and Cary have raved at the incredible difference that Blue Wave has made to their property. Whatever the size or shape of the project, we stand ready to provide clients with the Blue Wave Guarantee – Dedication to deliver a quality work product, through responsive personnel and timely services. If you're ready to get started, contact the experts at Blue Wave Pressure Washing today.