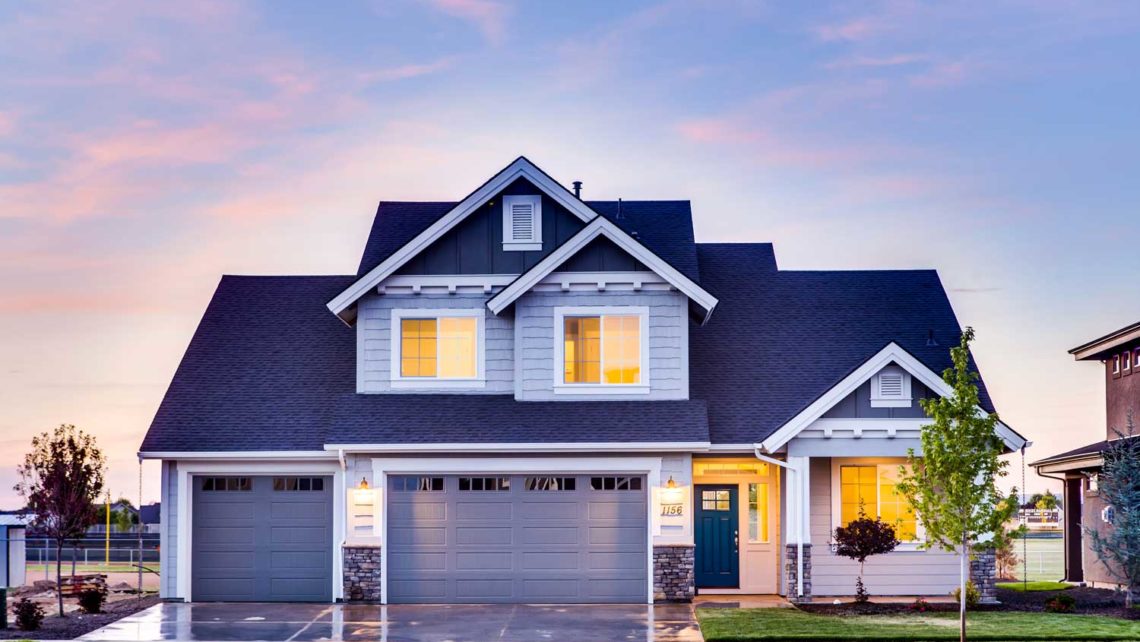 One of the most common questions we have is "How much does pressure washing cost?" While many folks like the idea of getting their home pressure washed, many worry about the cost in getting their home power washed. Here's our take:
Home pressure washing is more affordable than you think.
The majority of homeowners don't need every portion of their home power washed at the same time. Roofs, driveways, siding, patios and more all develop dirt and grime at different rates—that's part of the benefit of working with a North-Carolina-born-and-bred company, you get honest assessments for the services you need (and none of the ones you don't).
Almost all pressure washing services base their services off the time it takes to pressure wash a certain amount of square feet. Whether that's a driveway or sidewalk, the larger the surface area the more time it takes to properly clean a surface.
What about flat rate pressure washing services?
If you drive around town, you're sure to see signs, typically stapled to a telephone pole, for unbelievably cheap pressure washing services. This is because seemingly everyone and their uncle decides to start a "pressure washing business" once they own a pressure washer.
While the prices are certainly enticing, you might get more than you bargained for:
Damage To Your Home

One of the biggest issues is damage to your property. Pressure washing is a powerful way to clean things, but improperly applied it can do significant damage to your home. Windows, trim, wood work, moulding, siding, stonework, patios, and more could be significantly damaged.

Unlicensed and Uninsured

When you hire an unlicensed and uninsured pressure washing company, it means that you're likely going to be responsible for repairing any damage to your home. Not only that, but you could technically be liable if a worker becomes injured. Choosing a licensed pressure washing service means you can be sure that your home and finances are protected.

Quality

It goes without saying that if you're hiring someone to pressure wash your home, you probably want the job done right. From Raleigh to Durham, we've been called by Raleigh homeowners more than once to, literally, clean up someone's work.

When you choose someone like Blue Wave Pressure Washing, you're also choosing an established business with reviews from actual customers to back up our work.
How much does pressure washing cost?
Blue Wave Pressure Washing bases our prices off square footage and the type of service you need.
Your Square Footage

Unlike flat rate services that promise to clean huge areas of your home for little money, we base our prices on cleaning every square foot of your job to perfection. This means we're not cutting corners by giving sections of your siding, roof, or patio a "good once over," but deep, beauty-restoring cleaning that breathes new life back into your home.

Your Specific Project

From time immemorial, Blue Wave Pressure Washing has lived by one adage: no two projects are the same. Since we take extra care to leave your home better than we found it, our technicians do a thorough job of assessing the proper pressure washing settings, power, and cleaning solutions for your property. In fact, it isn't uncommon that we recommend some customers

do not pressure wash

something due to the potential damage to wood, stone, concrete, asphalt, and more.
Potential Range of Pressure Washing Prices
Siding

Patio

Windows

Driveways

Decks

Roofs

Garages
Choosing A Pressure Washing Company
Like most things in life, you get what you pay for and nowhere is that more true than with choosing a pressure washing company. When you're shopping around for a pressure washing company, here's what we recommend:
Look Up Reviews. If someone's had a bad experience with a company, you can be sure there will be a review about it. While you may see some customers that seemingly can never be satisfied, be sure to look at how the owner responds to customer complaints and how they remedy them.

Before and After Photos. Before and after photos are a good example of actual work that a pressure washing company has done. This should give a good sense of what experience a Raleigh pressure washing company has.

Verify Insurance.  Request a Certificate of Insurance with appropriate levels of coverage in the event that there is damage or loss to your property.

Employees vs Contractors.  Know who will be on your property.  Are you hiring a company with employees that have been screened and appropriately vetted or a company that simply outsources all of its work to subcontractors or unlicensed/uninsured workers.  

Ask Questions. Don't be afraid to ask explicit questions of anyone you're thinking about hiring. From expected start and end times, to policies on property damage, the types of chemicals they use and if they are pet friendly. Any business worth it's salt would be more than happy to answer questions from a potential customer.