With Valentine's Day just around the corner, love is in the air. From getting valentines from our loved ones to the sweet heart candies— there's a lot to love about the season. At Blue Wave, in particular, we love helping homeowners all around the Triangle get the soft pressure washing they need.
In addition, with spring on the way, it's a great way to start the season with a clean and well maintained home. With that in mind, here are 3 reasons to love soft pressure washing this season.
1. Get Rid of Pollen
Love isn't the only thing in the air this Valentine's Day. Do you or anyone in your family experience allergies or asthma? With Spring coming soon, it's absolutely necessary to get rid of any pollen or mold build-up as soon as possible. If you don't, it could be a health risk.

In fact, in 2012, scientists at Yale's School of Forestry and Environmental Studies researched the effects of prolonged exposure to pollen on asthmatic children.
They found that,
"Exposures to even relatively low levels of weed pollen (6-9 grains/m3) were associated with increased shortness of breath, chest tightness, rescue medication use, wheezing, and persistent cough, compared with lower exposure among sensitized children taking maintenance medication."
While the pollen hasn't arrived quite yet this year, it's likely coming soon. With the build up of leaves, mildew, and other matter from our winter season, it's a good idea to get rid of anything that could irritate allergies. While you may not be able to control the weather, you can at least get rid of any buildup on your home with soft pressure washing.
2. Start Spring With a Clean Roof
Think about it, when was the last time you cleaned your roof? Because of how delicate shingles can be, soft pressure washing is the best way to clean your roof and make sure it isn't damaged in the cleaning process. Certain types of siding like cedar shake, pressure treated lumber, and some types of flagstone need a more delicate touch. In fact, many shingle manufacturers and roof installers explicitly include language in their fine terms that will void a warranty if roofs are exposed to heavy pressure washing techniques.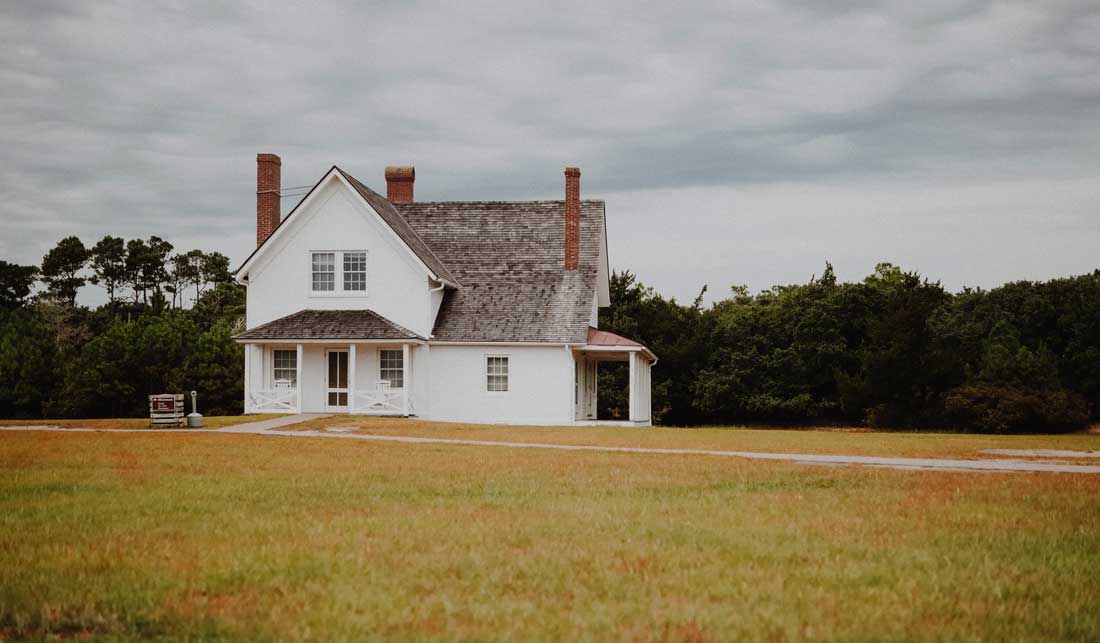 With the delicate touch of soft power washing, you can make sure the roof is cleaned without losing any part of your siding or roof. Over time, roofs can develop ugly black streaks that are caused by algae which will degrade your roof. This is bad for roof health and could lead to problems in the future. With soft pressure washing from our Blue Wave professionals, you can restore shingles and let buyers know that you have a well cared-for home with a roof that will last for years to come. Not only will that make your home look beautiful this Valentine's day, but will help keep your home safe this Spring.
3. Get a Clean Home Without Damaging Your Yard
Do you need pressure washing, but you're worried it might destroy your garden or other more delicate parts of your lawn decorations? Soft pressure washing is actually the perfect way to make your home pristine again without destroying your yard. While traditional high pressure washing may damage landscaping stones, raised beds, and wood fences; soft pressure washing is at a low enough pressure where the impact will only affect the cleanliness of your home. That way you can make sure your home is free and have a perfect yard, just in time for taking beautiful Valentine's Day pictures.
Ready to Fall in Love With Soft Pressure Washing?
If you're ready to show your home some love and get soft pressure washing this February, don't hesitate to seek the help of Blue Wave. Whether you're selling your home or just want to avoid another letter from your homeowners association, soft pressure washing your home is an easy way to protect your investment and restore the original beauty back to your property.
Homeowners across Raleigh, Durham, and Cary have raved at the incredible difference that Blue Wave has made to their properties. Whatever the size or shape of the project, we stand ready to provide clients with the Blue Wave Guarantee – Dedication to deliver a quality work product, through responsive personnel and timely services. If you're ready to get started, contact the experts at Blue Wave Pressure Washing today.