Commercial Power Washing in Morrisville NC
Blue Wave Pressure Washing has more than 20 years of experience in the pressure washing business and is your source for commercial pressure washing services in Morrisville, NC, and surrounding areas.
Customers get a first impression of your business from the exterior surfaces, which is why you want them to be clean and presentable. We offer pressure washing in Morrisville for a variety of commercial properties.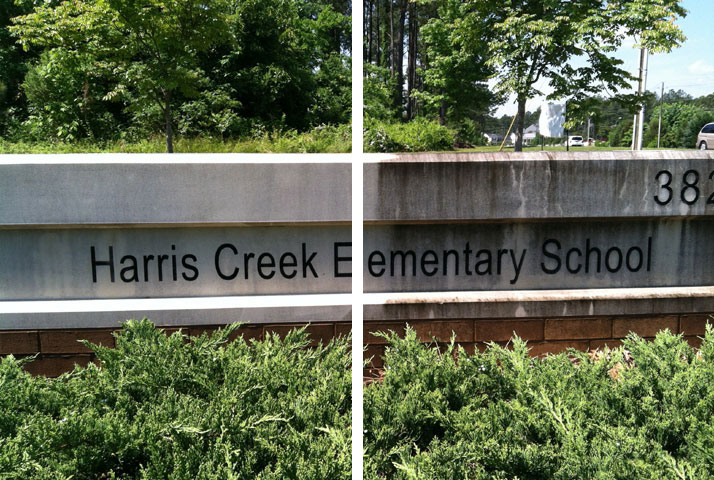 Our Commercial Pressure and Power Washing Services
Blue Wave's commercial power washing services will take care of every inch of your building's exterior and leave it looking fabulous. We'll ensure that your business has clean windows, facades, awnings, parking lots, and spaces.
We have experience cleaning many types of commercial properties including:
What Sets Blue Wave Pressure Washing Above The Rest
When you hire a pressure washing company, quality work and service are priority number one. You can count on us for excellent overall service whether we are completely a commercial or residential pressure washing job.
At Blue Wave, we take pride in our fully trained stage which is also licensed and insured. We take the proper safety precautions and take care of your property. We offer dedicated soft washing for certain facade and roof types as well as inspections of windows and other surfaces.
When you're looking for a fair price for your pressure washing job, you can count on Blue Wave Pressure Washing. We offer competitive pricing for all of our jobs.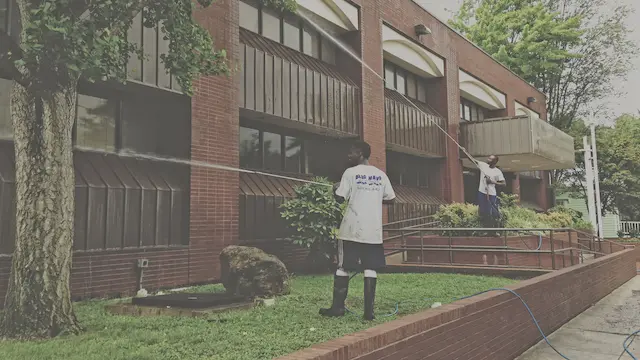 Benefits Of Commercial Pressure Washing Services
Curb Appeal
Commercial power washing can enhance your building's curb appeal while cleaning your dirty exterior walls, sidewalks, and more.
Creates A Healthy Environment
When you don't take care of your property, it can create an unhealthy environment. Dirt can lead to mold and a mess that can make your employees sick. Regular service from a power washing company like Blue Wave can get rid of this and more. By providing a clean building, you are helping to maintain a healthy environment and keep your employees healthy as well.
Saves You Future Repair Costs
If you ignore the exterior surfaces of your building, it can lead to costly repairs. Algae and moss on an exterior surface can cause damage that can add up. But, power washing keeps the exterior clean and helps to save on future repairs.
Hospitals
Retail
Shopping Malls
Hotels and Motels
Restaurants
Sports Facilities
Warehouses
Factories
Silos
Gas Stations
Dumpsters
Sport Courts
Commercial Pressure Washing Frequently Asked Questions
Typically, you should have your business pressure washed every few months. Getting pressure washing service three or four times annually should be sufficient. But, if you are in a high-traffic area that leaves your building dirty, you'll want to do it more frequently.
Blue Wave uses pressure-washing chemicals that are safe for the environment and your landscaping. There are no phosphates or any other harmful chemicals. Our pressure-washing solutions are biodegradable and will not harm your plants or the environment.
We can complete a pressure washing job around your schedule so that it does not interfere with your daily business. Let us know what is convenient for you!